The 2024 program offers participants two ways to attend. You can choose one of these two options when you register:
ATTEND VIRTUALLY/ONLINE: All sessions will be live streamed and support interactive, online Q&A with faculty, giving you the ability to get answers to your specific questions.  
OR
ATTEND IN PERSON in BOSTON, MA at the Fairmont Copley Plaza Hotel: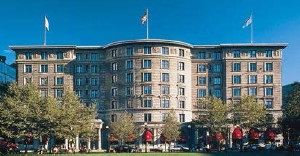 Fairmont Copley Plaza 
138 St. James Avenue
Boston, Massachusetts
+1 617-267-5300
This luxury downtown Boston landmark hotel has been a symbol of the city's rich history and offers top-notch accommodations and amenities. Located within the heart of Boston, Fairmont Copley Plaza is an easy walk to many of the city's historic sites, shopping, museums, and restaurants.
Accommodations
Fairmont Copley Plaza has reserved a block of discounted rooms for course participants. 
Important to note:
The number of discounted rooms is limited.
Discounted rooms are available on a first-come, first-served basis.
The discounted room rate is only available until February 14, 2024, or when the block sells out, which typically happens well in advance of this date.
To reserve your room:
Online: To reserve your room online, please use this dedicated reservation link.
By phone: If you are calling the hotel rather than using the dedicated link above to request a discounted room, please call 1-866-540-4417 and be sure to specify that you are enrolled in the 60th Annual Update Obstetrics and Gynecology Course.